Hello, this is my new project, following on from the Mosquito FB Mk IV.
This is ICM's (fairly old now) 1/48 Junkers 88 A-5. Purely co-inicdentally, ICM is a Ukranian company I believe, so this is also my contribution to their war economy.
Its a good size box and sturdy. However, the lid has an interference fit and is impossible to remove without some tearing to the sides of it (well, I found it impossible anyway). Inside is another box (a box within a box) made from sturdy cardboard. My only criticism would be that all the sprues are held within one sealable plasic bag, so this is not helpful when switching between sprues during construction, as you have to get them all out and lay them out unless you want to be delving into the bag all the time, risking inadvertent part removal (i've already knocked two off).
The parts are nicely molded with mainly crisp detail, some flashing is apparent, but it isn't a lot.
I went with Eduard's interior (mainly for the cockpit instrumentation), exterior kit (mainly for the engine and landing gear detail) and Eduard SUPERFABRIC seatbelts (these were a revelation). Oh, and i went for a set of Eduard's weighted resin main landing gear wheels.
Stuff i'm not looking forward to - this thing was a flying greenhouse, so lots of masking work on the transparencies (I also have an Eduard Mask Set for this).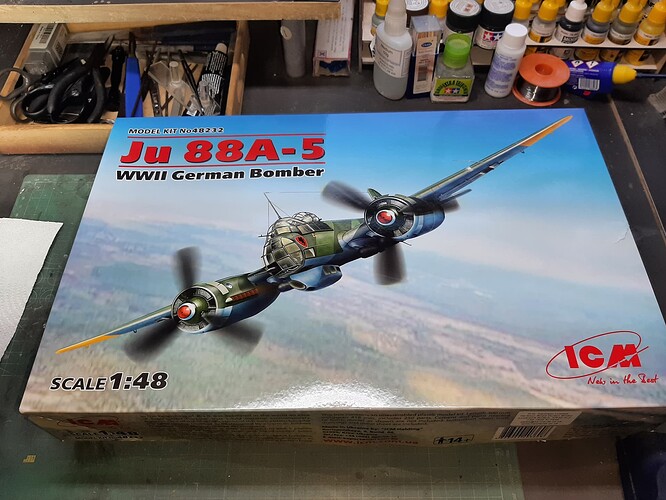 I will be building this one, France 1940 (so Battle of Britain era).