This kit turned up in the news feed here at Aeroscale at the beginning of April as a happy surprise! I immediately order one and it arrived yesterday. It's a Dual Combo so there are two kits in the box, perfect for doing one Czech and one Israeli machine.
There is an ancient KP kit (I think they did both single- and twoseater) that was actually quite nice for the era (probably the 1970s) but this is of course something completely different, it is once more Eduard at the top of their game
!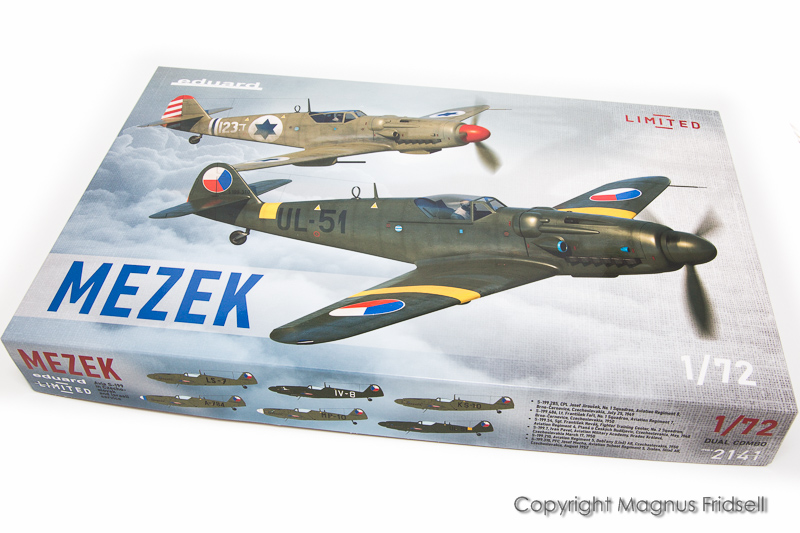 An odd pair in the box art, I might possibly go for these two!

Fuselage and wings! I had high hopes that the wing sprue should be marked "S-199/109G-10/109K-4" but it was S-199 only. Oh well, the basic work for a late series 109 must be already done so we can at least hope! Or just choose to be happy with this one
!

The rest of the parts, I love that bizarre prop!

I need to figure out a way of photographing clear plastic, white background is obviously less than ideal… It at least gives an idea about what there is, clear but still somewhat on the thick side!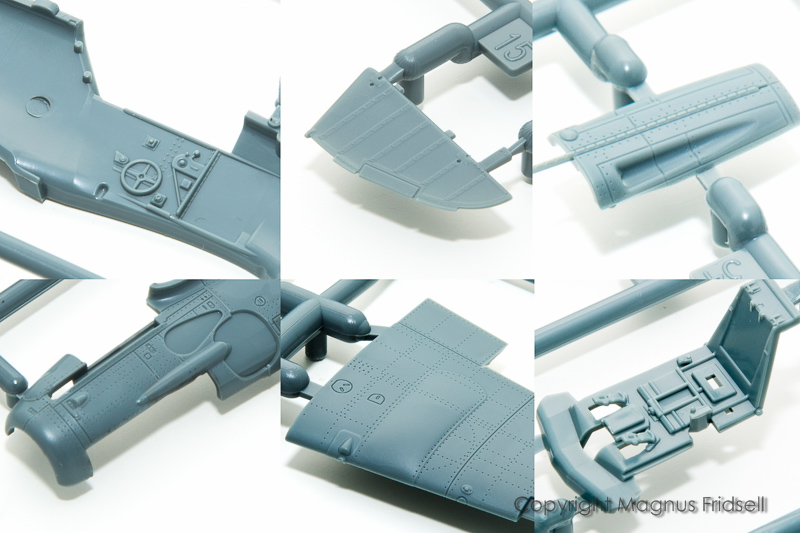 A collection of close-ups, as you can see surface detail is on par with the best there is today.

Decals, masks and photo etch. I've only picked parts for one build, there are of course enough of this stuff for both kits!

Anf finally the instructions. Not as book-like as in some of the other Eduard releases of late but still more than enough!
This one goes directly into the workshop and it is raining today so maybe there will be another update already today
!
Magnus