I tried Badger Stynylrez primer for the first time and I was COMPLETELY disgusted!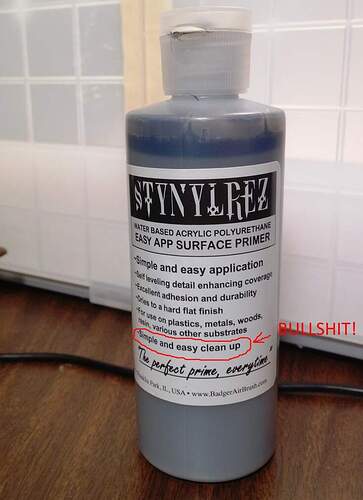 It didn't spray at all, despite thinning with 70% IPA. And to my horror, it clogged up my airbrush and coated my needle and nozzle within 3 minutes!
What's worse, it was completely impervious to alcohol at this point. I also tried Vallejo airbrush cleaner - no use.
In desperation, I tried to clean it off with lacquer thinner. Again, to my horror, it turned the primer into gunk inside my airbrush… all I can say was… "four letter word"!

So I spent the next hour cleaning the gum out of my airbrush. Waste of my precious modelling time.
I was aware of possible issues with this primer before I tried it. But I was deceived by the numerous good reviews online, so I took the chance. Turned out I ended up just like this poor guy:
Some people swear it is good, while some like me find it completely "excrement". The ratio is about 50/50. My guess is, it is either due to inconsistent formula, bad quality control, or a combination of both. It boggles me how Badger can keep producing something with such high defect rate. Shameless.
So here's to you Badger: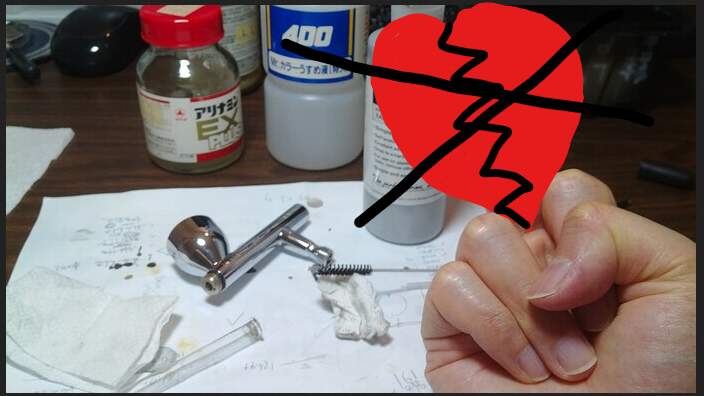 I'm done with this "excrement". I'm not looking for advice on how to make this primer work. It just doesn't. Thank you.
Also, the One Shot primer by Ammo is a re-branding of Stynylrez, so it may have the same problems.
Buyers beware!