I started on another project I have been wanting to do for a while. I am building an M985A2 HEMTT w/M989 HEMAT (Heavy Expanded Mobility Ammo Trailer).
This combo was used by MLRS Bns as ammo carriers. They held eight MLRS rocket pods; four on the truck, four on the trailer. This was the configuration we used in 1-39 FA (MLRS), 3ID during the invasion of Iraq in '03, which is how I will depict it. They have since been replaced by the M1120 LHS as ammo trucks in MLRS Bns.

The main differences in the truck that make it an M985 is that the rear crane has an added block and tackle that increases the capacity from 4500 lbs to 5400 lbs. There are also added foot holders and tie downs in the bed to secure the MLRS pods.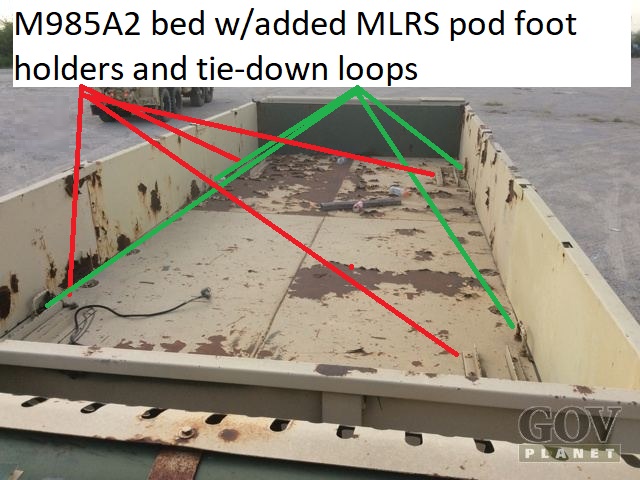 I am using most of the parts from the Trumpeter M983A2 tractor (# 01055 with the M870A1 trailer), frame rails from the Trumpeter M1120, and the load bed and crane from the Italeri M977 kit.
So far, I have the frame done. I had to add about 3/16 of an inch to the rear of the M1120 frame (under the crane mount, so unseen) so it would equal the length of the Italeri M977 frame. All other parts of the frame lined up.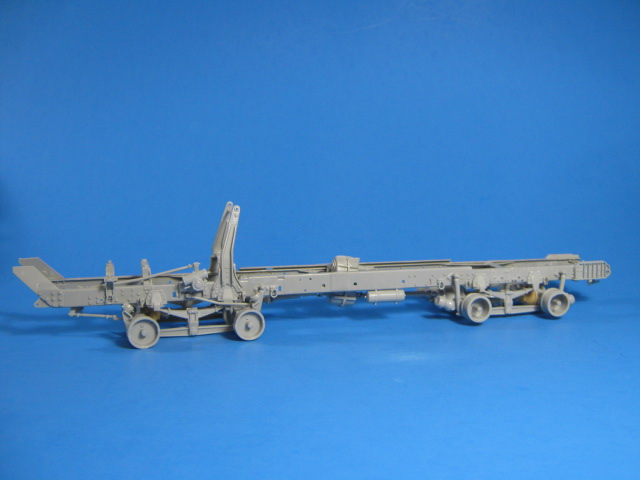 I modified some areas to match the real deal as opposed to how the model companies think they are. First, I tilted the transfer case rearward so it lines up w/the engine. I also changed the first and last axle to have a non-geared central part. Only the two inner ones are geared so the prop shaft can continue on and power the outside set of axles. I also had to adjust the lengths of the prop shafts between everything now that the angles were changed.
Here are some more pics that show the mods. I also added all the torsion bars to the axles as well. The kit only includes the two from the frame to the rear axles.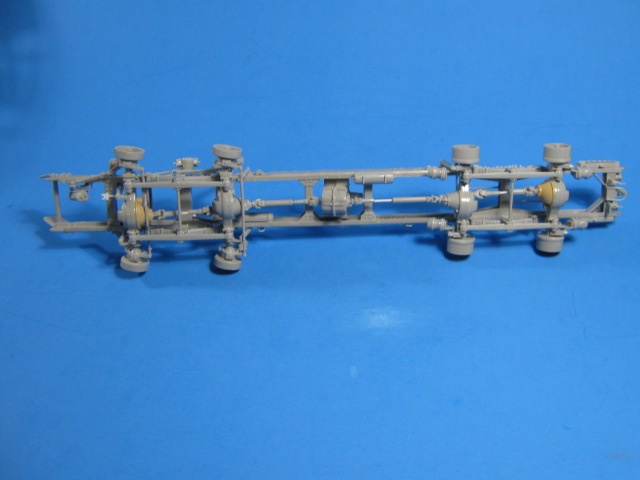 For the non-geared axles, I cut off the kit part and added two non-geared centers from the Meng M911 kit. I had ordered a sprue that contains the load axle to build my M920 a few years ago and Meng sent me two of them by mistake. Each had one non-geared axle for the rear of the truck. I cut the covers off these axles and added them to the M985 axles.
Rear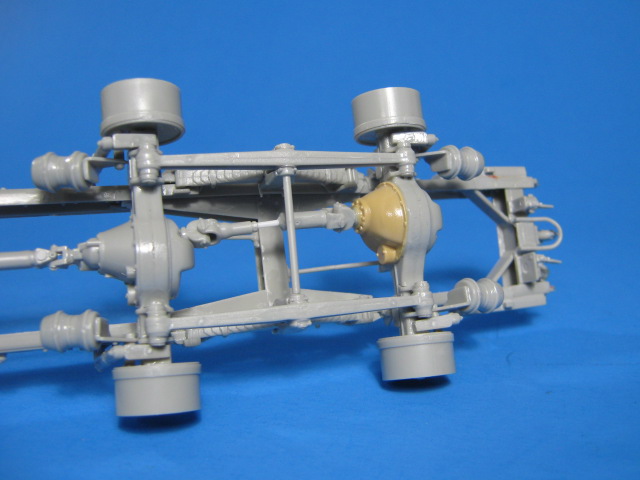 Front. The M983 in the set w/M870A1 has been updated with a new sprue that also contains the front air brake parts that were missing from the earlier M983A2 tractor kit.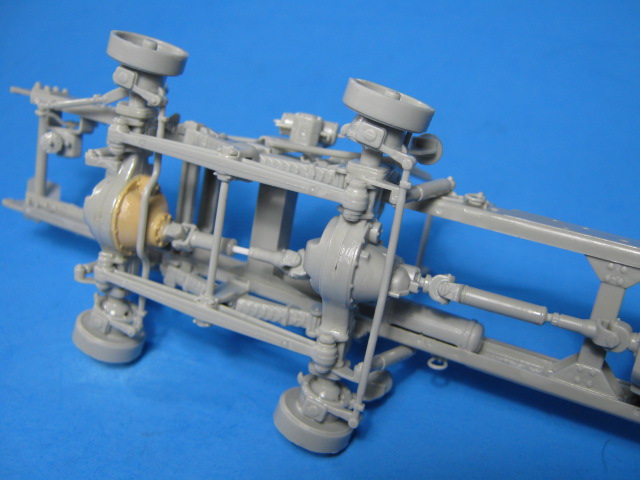 The basic M983 kit also contains the steering gear boxes and all the linkages. These allow the steering to be positionable and are very nice.

That's all for now. More to come later.