Great start, Ryan! Looking good - is this a "genuine" Tamiya kit or a reboxing?
Mark, that is a nice challenge! A lot of nostalgia in a kit like that. What it lacks in details, it makes up for in character
A new original Tamiya 2020 kit.
So it should be an easy build. Enjoy it!
A question to the campaign leader: are we supposed to put all our posts in this one or are we authorized to open a new thread in the campaign sub-forum?
Olivier
Feel free to handle posting your photos the way you want. I would like to see at the end your completed build posted once in this thread as it makes it easier for me to tally who has completed. But you are definitely authorized to start a separate build thread!
You, of all people, need a firm leash Mark.
(just kidding!)
I think if you are going to frequently show progress, then the sub-thread is the way to go. I find it more enjoyable to be able to easily scroll back and see how the build has developed. A lot of guys won't be used to it, so maybe a link added to the main thread from time to time (Like Mark's Spad link) would be a good idea.
As everyone does not use the reply button in the post itself it can be sometimes tricky when reading a comment to guess which post is commented. That's why I ask for creating a separate thread.
Olivier
Understood and please do! When you get to the finish, either post a completed pic here or link to the other thread from here.
I've searched up and down this thread, where is Mike's Spad link? I'd like to see how someone else is doing it.

Mike is the other name for Mark…
Maybe you need to scold me with that leash…
Sorry Mark, post changed…


Damn, I was hoping to steal some good ideas from good ole Mike.
I don't know if you want to do that as most of Mike's on here are trouble makers.

And you expect some level of decorum and propriety from a guy who uses Gonzo for his avatar?
I've started the ARL 44 yesterday and the beginning was pretty smooth.
Here is the large hull part.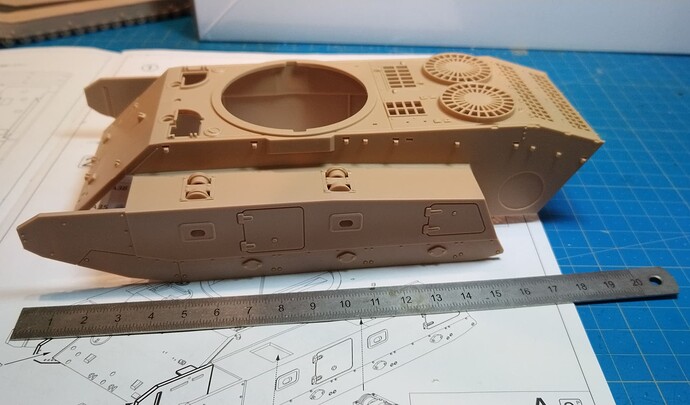 After a couple hours here is the beast with the hull assembled and the track rollers attached. This is step 4 out of 15.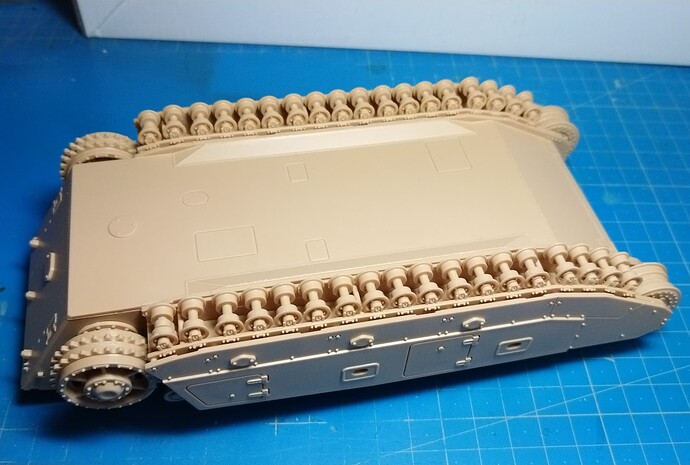 More in the dedicated thread Full build log
Olivier
More progress on the hull which is 98% complete. I still have to decide whether or not I glue the tools prior to painting the whole thing.
The front glacis is complete with the various hatches and vision blocks.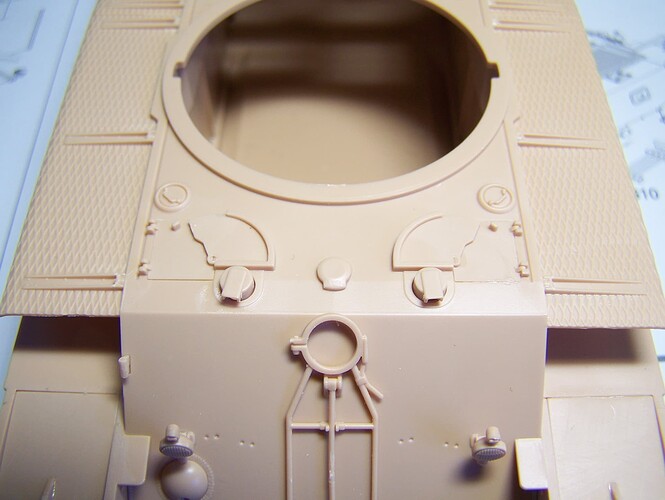 Then I tackled the engine deck as per the instructions at steps 8 and 9 which was a piece of cake. You'd better glue the gun cleaning rods first so it is easier. The PE grilles perfectly fit into their locations.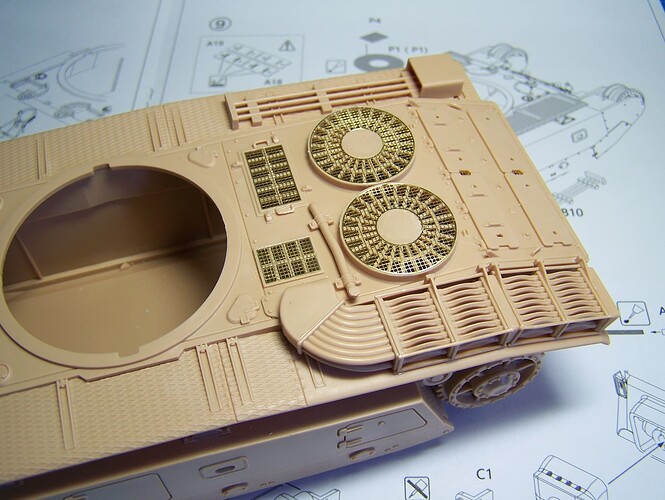 Full Blog
Olivier
There really is some excellent fine detail on that kit. The fenders look quite thin too. Very nice. Looks great.
Very nice and clean build Ryan.
Olivier