Its looking great Michael. With the wheels and bodywork on, its going to look amazing!
It not easy to find a good photo but Williams always used mesh screens on their FW07 series cars. Circuits weren't as antiseptic as they are nowadays so flying stones and vulnerable radiators were always a problem.
This photo is from the 1980 Italian GP - the race just before Canada.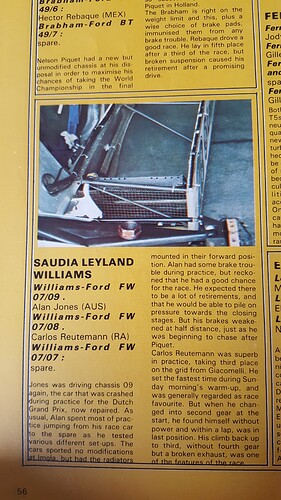 MFH have supplied both green and black versions of some of the decals as its really tricky to tell which colour some of them were. I have some photos which might help if you like.
Phil