Thank you, guys!
Finished my Spitfire!
I will finish the base and paint some figures for it over the weekend, but the plane itself is done.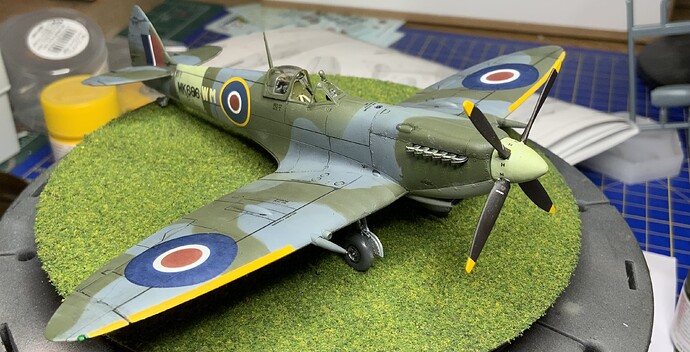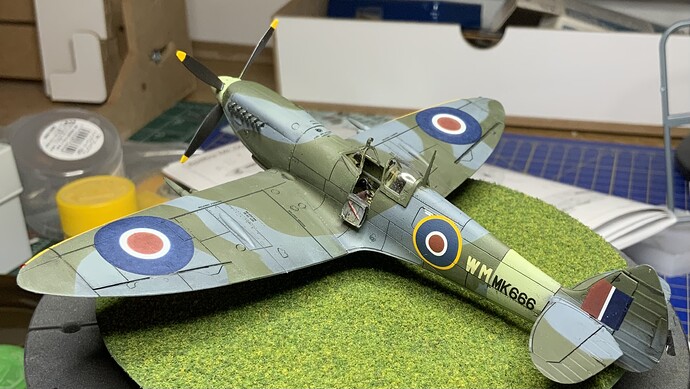 Looks excellent, Erik!
Great job Erik. Looks the dogs.
Pete
I started painting two pilots for the Spitfire this late afternoon. Here they are with some basecoat paint.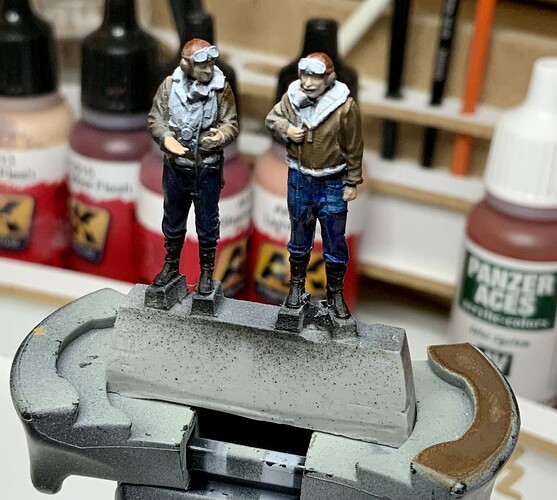 Remember the tash on the one on the right
Pete
Of course! It is hard to miss…
Here's where I'm at
Got the seat tub and instrument panel in and the prop painted…
Need to paint out the black dots on the left as they came out to big, and redo them.
The photo etch webbing straps looked ok in the end, far from perfect in any way, but they will give a decent impression once the canopy is in place.
Made a start on my Special Hoby Spit. Got the interior painted green and started assembling the cockpit pieces.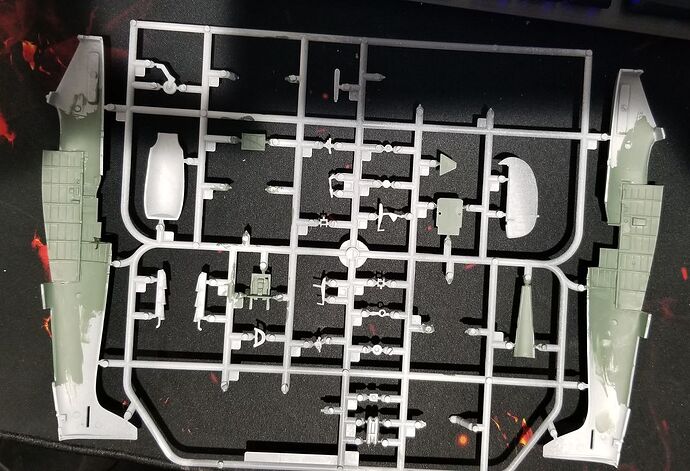 Also got the wing upper surfaces glued to the lower which required multiple stages as it seem like the wheel wells might be too deep for the space between wing halves. Had to align and glue the leading edges first, then once that was dry apply pressure to get the trailing edges to meet so I could glue them up.
Looking forward to see the progress on this one.
Pilots and base is done. Initially I thought of using just one guy, but they are obviously in a conversation. The pilots are 3D-printed and of good quality which makes them easy to paint.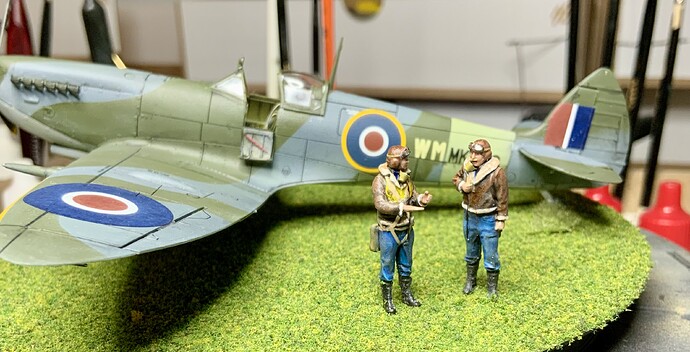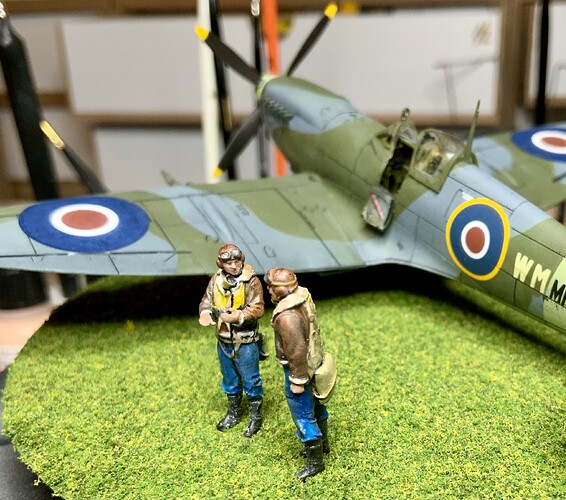 Extremely rapid progress on the Seafire, here's the result of just 3 afternoons and evenings. The kit was a blast to put together, VMS slow drying Cyanoacrylate was used as filler on the tiny seams on the fuselage, other than that the kit fits perfectly.
This was the first victim of my first airbrush, a cheap no-name bought off ebay. I initially tried to prime with Ammo's One Shot but the brush and compressor just didn't have the oomph to shove it out the nozzle. I instead relied on Revell's excellent acrylics as they are very durable. The model was base coated with Panzer Grey, then the bottom received a couple coats of sky.

An interesting side note, I experimented with mixing the One Shot with Revell's acrylic panzer grey to make a slightly easier to tame primer and found that when sprayed on in a wet coat it dried with this interesting brownish residue towards the centre of panels. I think this might be useful to create a weathered look on black painted subjects

Nice Erik. Had to zoom in to check on the tash on the right one. Thought you had missed it…but he is obviously blonde lol. Cool nice work.
Jc great start on the Seafire bud
Pete
Yepp, Norwegian…
Class Erik. You da man.
Pete