Copy that. Not that I'm concerned with hoarding medals. Just trying to manage my bench time effectively.
I hear you on bench time. I keep a spreadsheet of the builds I'm doing for group builds and I have accrued a lot of red rows for builds where my eyes were bigger than my bench time budget…
And I'm not trying to be an enforcer, that's just my understanding of how we handle things.
I view it as it's up to the campaign manager. Some campaigns lend themselves to cross overs. The timing isn't great but if doing the 1/72 diorama campaign and using a B-17 from that here to me would be ok in general. I know you said no and that's cool to me just providing an example of something that might have worked if you said yes. When doing the figure campaign, I let folks use figures from another campaign in that one as the figure wasn't the main point of the other campaign.
Generally speaking the rule is as Phil stated, one model, one campaign/group build. If you're building a dio with several components, and you use different components as stand-alone entries in different group builds, bringing everything together in the end, I'd say that's probably OK if it's clearly laid out, but the general rule has been in place for years.
Michael

Yes, I agree with Ryan and Michael on things like dios.
My entry for this campaign (and my first 144th scale build since 15 years

)
Academy minicraft EC-121 warning star in 1/144th scale
I'm glad to see so many people building for this.
Completed cockpit attached now to the cargo bay floor. The cargo bay is fairly featureless in the kit so I am using the Big Ed pe set which will certainly add some colour.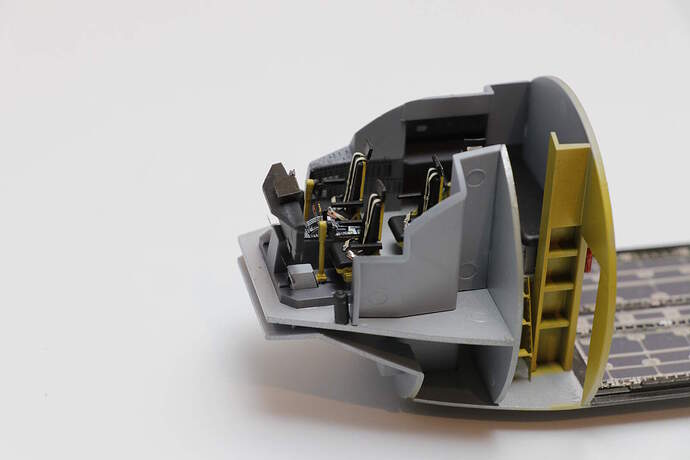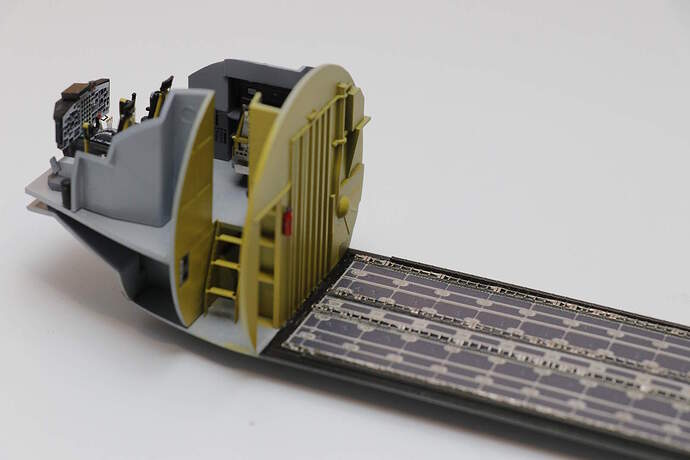 Folding the long cargo rails was somewhat challenging but they add to the look.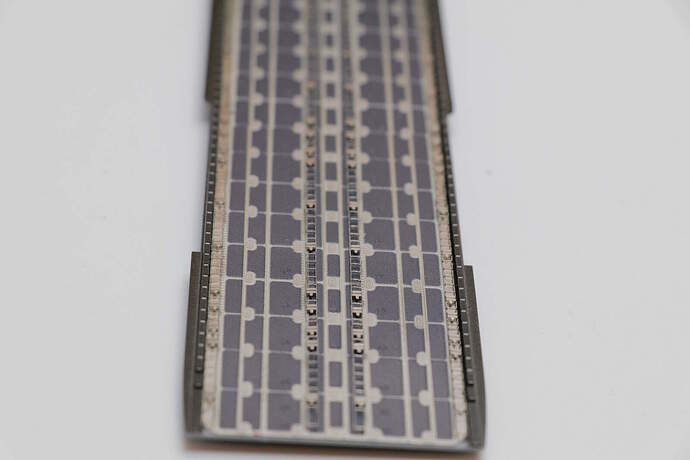 cheers
Michael
Great detailing and the cockpit has come out looking superb. Those PE cockpit details really lift them up … I will try to add at least cockpit detailing on any birds I do in the future. Lovely work Michael.
Lol, I've got the 2012 flavor of that kit I was planning on building too. Want to use the Caracal decals for one of the White over Gray Navy planes.
Thanks John. I sometimes question myself about the effort in this scale especially as it will be next to invisible. I haven't tested how transparent the "glass" is for the flight deck to be able to see the details. The fitout of the cargo bay will also be interesting as to what's visible. Definitely have to leave the access points open.
cheers
Michael
Cockpit installed and cargo bay fitted out, on the right hand side at least.

creature comforts

interior roof detail

and seating

cheers
Michael