Just outta curiosity, I wonder what color its painted. It looks to light to be OD. Maybe primer gray?
According to the link we sold our stock to Canada in 1940.
Would white or possibly yellow chalk show up that well on primer grey? I would go with your favorite pick of OD shade. It appears to be the same color as the rail car but I am horrible at this game so I could be out to lunch.
For the Canadian version, they list it as FT-17, when if the article I posted is correct should be M1917A1 as it was a Us tank, the US reworked the FT-17 and added another one foot to the hull. I don't think there is any kits that capture that. FCModel Trend and MR Models make a conversion for the M1917.
The M1917 and M1917A1 were different vehicles. Only a handful of the 1 foot longer up engined type M1917A1 were built, if I recall correctly. All the Canadian ones were M1917 -see the rear and note the exhaust location.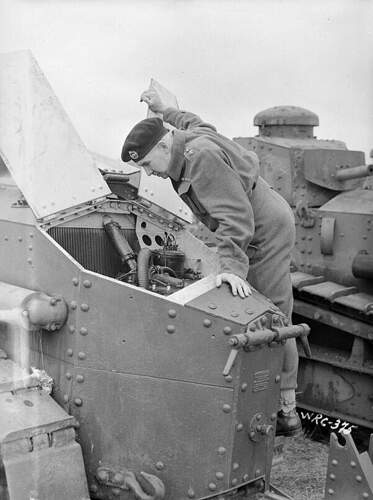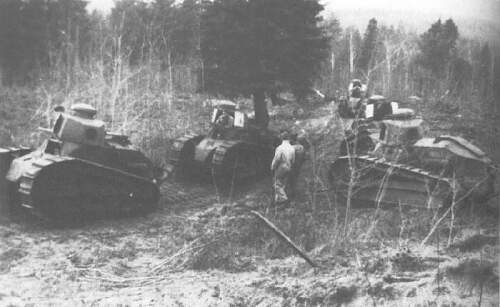 the rear of the M1917A!: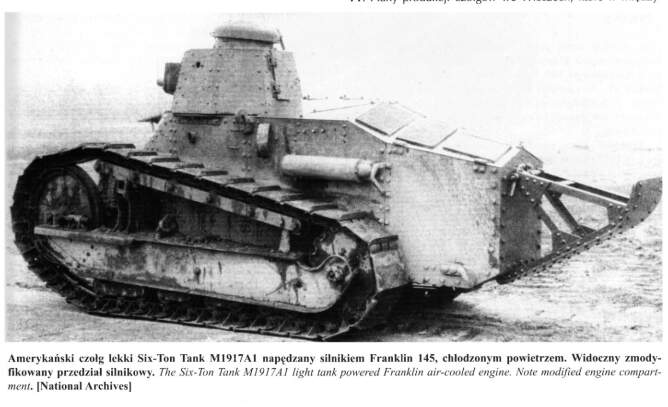 The M1917 was basically the same length, etc, as the FT but had other features - exhaust on the opposite side, different idler wheel, vison slits, etc. BTW there is no such thing as a FT-17… Is just FT as in Renault FT, the 17 was a misnomer that has been incorrectly repeated over the years.
A book I picked up yesterday about the Battle of the Scheldt. Very extensive with 329 pages of sheer information.

I've been waiting for the winch version, from Miniart (I always experience lots of fit issues with ICM), and they finally hit US shops this week -
Also, I've always failed miserably at painting figures, but I feel my builds are lacking without them. So, I've gathered everything I need to make my foray into figure modeling -
I also bought a book that has SBS paint-by-number instructions. This way I can have it out in front of me as I go. I'm really trying to minimize the chances of stuffing this up!
Look nice … do all the gats have ACOGs fitted or are some SUSAT ?
Keep looking at the figure campaign for lots of help on painting figures, while there add one of those to the campaign.
Thanks Ryan, will do, if any of these result in some semblance of looking human I'll gladly join in.
There are plenty of guys in the campaign that can help make that happen.
Got some Bulgarian M.36 helmets, designed and 3D printed by Venko @Venko: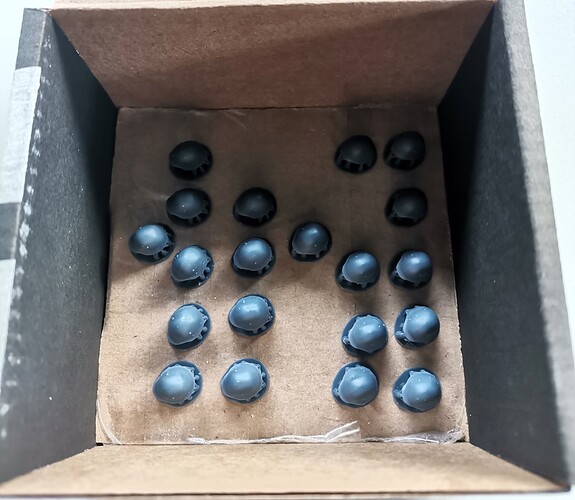 What you see at the sticky bottom of the sturdy box are 10 early and 10 late M.36.
And they all look awesome!
Both types side by side: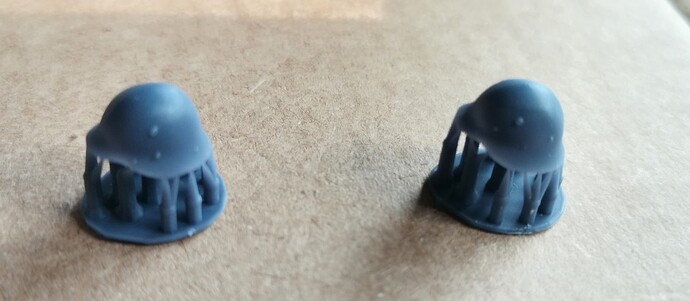 Highly recommended!
Cheers,
Angel
I'm glad yo like it

Regards!
Venko
We are friends, right?
I might have a problem.

ODO contest pick up.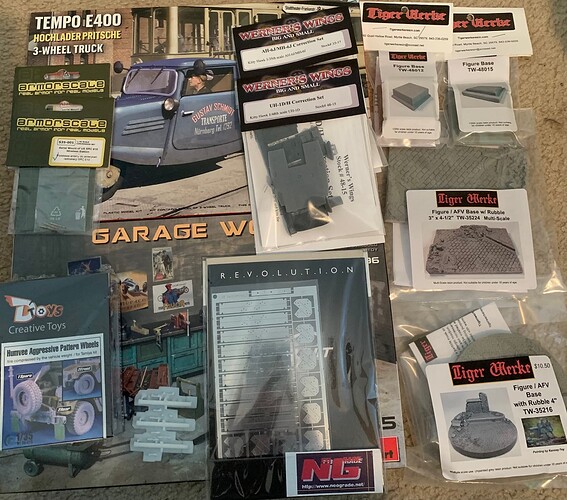 The 3D parts are M67 90mm recoilless rifle parts a buddy made.
and shapeways delivery.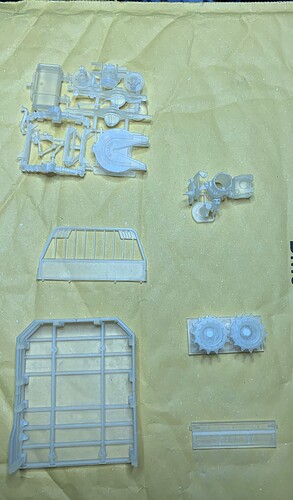 Meng F350 truck bed, couple Toyota tailgates, M26 sprocket, M47 breech and G7113 semi parts.
Man, you spent all your ice cream money!
Like going Vegas, I only took a certain amount that I can lose. Unfortunately the two Internet orders I did when I got home didn't help. Two items where cause of a "free" raffle item. The rest are mostly UA/Russian company kits one might not see again for awhile.
I get you; I just ordered a bunch of Miniart and Zvezda stuff.