Something I am simply proud of:
Please pardon the arrogance.
For the most part on this thread I have tried to show aspects of my scratch builds that in turn illustrate building techniques in a how-to format. However this time I am simply going to show a full scratch build that I have always been rather proud of.
Modern Container Handling Unit (CHU):
Total scratch build -
When Trumpeter first announced their new highly detailed HEMTT A2 LHS (with Load Handling System) they also showed their upcoming release as having the CHU included, However when the kit actually came to market it was missing the CHU. It was another year before the kit started including the CHU!
This ticked me off to no end and I started thinking; "so could I possibly scratch build this exceedingly strange item?"
Lots of Evergreen square tubing to the rescue!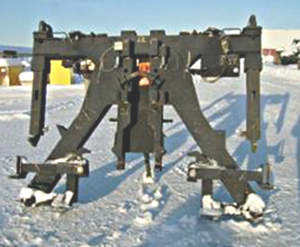 The upper sliding vertical arms with hooks actually function and will adjust to containers of different heights. My CHU is removable from the container. (Not glued on.) and will actually pick up a container as intended.
Alternate Half height artillery ammo containers. (Very Heavy)
Shown here with CHU using the lower hook arms.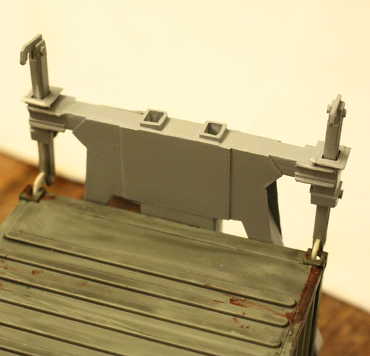 ---
---
Links to a couple of CHU builds and How-To's:
---
https://archive.armorama.com/forums/263426/index.htm
Sorry we are unable to generate a preview of this web page.
---
---
Scale 3D printed CHU digital model: by Michael Goldberg @MikeyBugs (Just for we nuts out there interested in the supply side of modern combat.)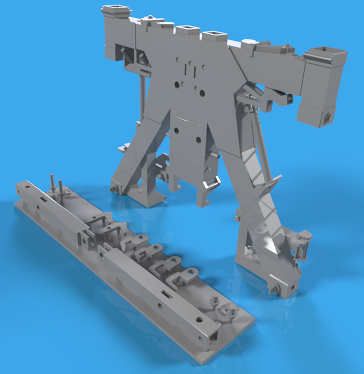 Link to Mike G's Shapeways page on his CHU: